127TH ONLINE CANTON FAIR,BOOTH NUMBER 8.0 W12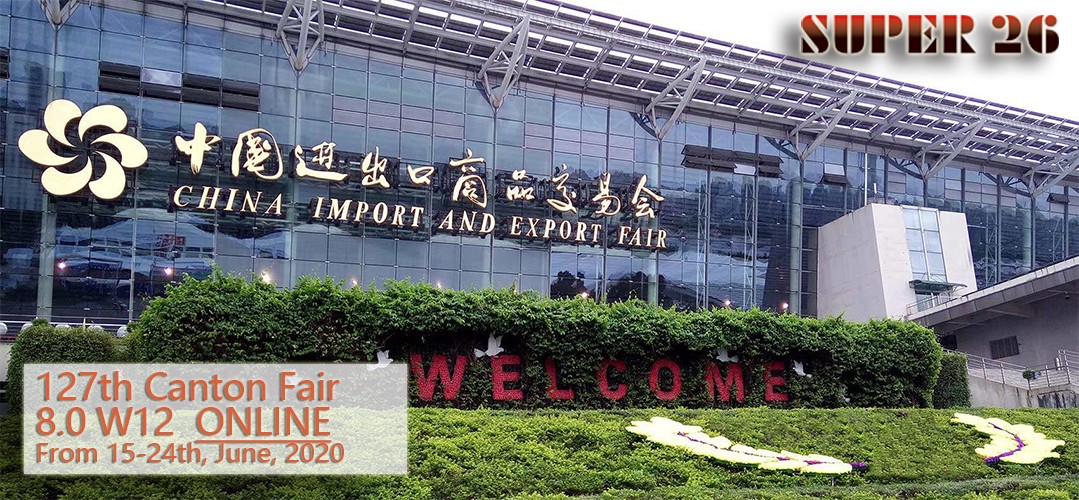 127TH ONLINE CANTON FAIR,BOOTH NUMBER 8.0 W12
From 15-24th, June, 2020
To all my best friends,
Wish you and your loveds are in good healthy in the corona virus period.
Hope .everything will restore as soon as possible.
During this difficult moment,we still insist in attending 127th canton fair which will be more different than before.
We will meet online from 15th to 24th June.
Welcome to watching Guangzhou SUPER26 Co.,Ltd 127th canton fair broadcasting.
Here is the link of our company's online showroom.
https://ex.cantonfair.org.cn/pc/zh/exhibitor/4ab00000-005f-5254-04fe-08d7ed788c39/company
You can go through all products information and wacth broadcasting which you are interested in.
I will show you ovens, proofer, rice steamer, meat slicer, meat mincer etc. for bakery equipments, food processing machine and catering equipments.
So follow me to creat a new wealth world and make win-win for each other.
I will wait for you on broadcasting room.